BEST OF FREESTYLES
HOT!!!
This is a compilation of unreleased freestyles from the followning artists-
nas
nas and nature
nature
foxy
jay z
jay z (part 2)
black rob
canibus
jay z, jah, dmx
lox
mobb deep
nature (part 2)
nas and foxy
mobb deep
noreaga
mase
cam and cardan
mcgruff and big l
harlem vs iraq
dmx and lox
lox
firm, noreaga, femme fatal, and mary j
lox (part 2)
noreaga and clue "thugs r us" snippet





DJ QUIK UNRELEASED
QIV
VERY RARE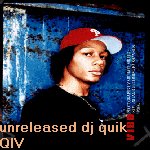 SO MANY WAYS

R U A GANGSTA

I USED 2 KNOW HER

I GOT SOMETHIN FO YOU MOUTH FEATURING SUGA FREE

GIVE IT TO ME

THINKIN ABOUT YOU

DO YOU REALLY WANNA FEATURING SUGA FREE

ALL NIGHT LONG

BOMB BUD



BONE THUGS FIRST ALBUM
Face Of Death
VERY RARE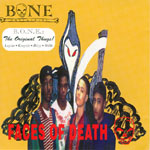 1. Flow Motion
2. Everyday Thang
3. Intro
4. Def Dick
5. Sons of Assassins
6. Hell Sent
7. #1 Assassin
8. We Be Fiendin'
9. Bless Da 40oz.
10. Ganksta Attitude

DJ CLUE?
THIS IS IT pt.1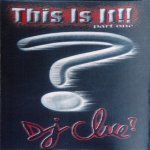 PEOPLE'S COURT (JAY Z)
4 MY NIGGAZ (THE LOX & FOXY BROWN)
ALLUSTRIOUS (MOBB DEEP)
DOGZ 4 LIFE ( DMX, METHOD MAN, NAS)
HORSE & CARRIAGE-REMIX (CAMRON, BIG PUN, CHARLIE BALTIMORE, SILLK THE SHOCKER)
HOT SPOT (FOXY BROWN)
TRIPLE THREAT (NATURE, NAS, NORIEAGA)
WHITE LINES (PRODEGY)
NIGGANOMETRY (CANIBUS)
IF THEY WANT IT (FABOLOUS)
I GOTCHA BACK (BUSTA RHYMES & FLIPMODE)
PATRIOTS (CANIBUS & FREE)
MOVIN ON-REMIX (MYA, RAEKWON, NOREAGA)
ARE YOU THAT SOMEBODY-REMIX (AALIYAH, THE SUPERFIENDZ)
SITTIN ON TOP OF THE WORLD-REMIX (BRANDY, BIG PUN, FAT JOE)
DOLLAR BILL (R KELLY & FOXY BROWN)
HARD KNOCK LIFE (JAY Z & ANNIE)
SHIT THAT HE SAID (BIG NOYD & HAVOC)
FREAK IT (KURRUPT, NOREAGA, STEVIE J)
REAL NIGGUZ (MYSONNE & LOX)
HOT (BRAND NUBIAN & BUSTA RHYMES)
THROW IT UP Y'ALL (1 LIFE 2 LIVE)
FREESTYLE (BEANIE MACK & MEMPHIS BLEEK)
ADULTS ONLY (SLICK RICK)


DIRTY HARRY
TOMORROW NEVER DIES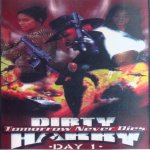 TOMORROW NEVER DIES INTRO
RAP FIGURES WITHOUT PAUSE
THE FEMALE RAP FIGURES
NEW EDITION b/w CHA CHA CHA
BLACK ROB (I DARE YOU) - HARRY MIX
THE FIRST NIGHT b/w CRIMINAL MINDED
JAY Z, AMIL, JA (CAN I GET A) - REMIX
MOBB DEEP (FEEL MY BLOW)
NICOLE & MOCHA (I CAN'T SEE) - HARRY BLEND
NEXT & BIG PUNISHER (I STILL LOVE YOU) - BLEND
MARY J BLIGE (BEAUTIFUL) - BLEND
NOREAGA, FOXY BROWN, MASE (THUG POETRY)
OOH THIS LOVE b/w PETER GUNZ & LORD TARIQ)
FAT JOE (DON CARTEGINA) - VERSE
MOBB DEEP (AIN'T THE SIZE OF ME)
MONA LISA & BRANDY b/w A TRIBE CALLED QUEST
FAITH - LOVE LIKE THIS b/w GANG STARR
GLAZE (CAFE MOCHA) FREESTYLE
CHARLIE BALTIMORE & MASE (ICE)
TOMORROW NEVER DIES INTRO 2
RAP FIGURES NEVER DIES 2
LAURYN HILL (RUN FREE MIX)
BUSTA RHYMES & FLIPMODE (TAKE A WALK IN MY SHOES)
DMX - ANTHEM b/w SHOUT PRAYER
FOXY BROWN & LOX (MY NIGGAS MIX)
CUBAN LINK, PSYCHO LES FREESTYLE
MARY J BLIGE & BIG PUN (ROUND & ROUND PT. 2)
GHOSTFACE & CAPPADONNA (COBRA CLUTCH) - REMIX
MYA, 4KAST b/w DOGGY DOGG WORLD
NAS (SOUNDTRACK TO THE STREETS)
NOREAGA - SUPERTHUG b/w MICHEAL JACKSON
BRAND NUBIAN (BRAND NUBIANS)
CASSANOVA b/w BANNED FROM TV
KID CAPRI, NOREAGA, KEITH MURRAY, BIG PUN
CANIBUS (GET RETARDED) - HARRY MIX)
MISS JONES & BIG PUN b/w EPMD
OUTKAST & RAEKWON (SKEW IT ON THE BAR B)
FLIPMODE - ON THE OUTSIDE b/w FINEST
KRS ONE, KEITH MURRAY, REDMAN, KILLA PRIEST, RUN, BUCKSHOT, CAMRON, & PRODEGY (5 BOROUGHS)
KOOL G RAP (FOUL CATS MIX)

DREAM TEAM
RIDE WIT US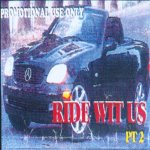 KEEP IT REAL(INSTRUMENTAL) BOY IS MINE (ACAP)
DEFINITON (INST)/ MY WAY (ACAP)
DO YOU (INST)/ MY WAY (ACAP)
ZOOM (INST)/ I'M GOIN DOWN (ACAP)
BLACK TRUMP (INST)/ I LIKE IT (ACAP)
PARTY AIN'T A (INST)/ REAL LOVE (ACAP)
DO FOR LOVE (I)/ WAY U TALK (ACAP)
HORSE AND CARRIAGE (INST)/ IF (ACAP)
SHININ STAR (INST)/ IN DEBT (ACAP)
MONEY AIN'T A (INST)/ PROCESS (ACAP)
CREAM TEAM (INST)/ WALK ON (ACAP)
SUPER THUG (INST)/ MOVIN ON (ACAP) / CAN'T STOP (ACAP)
HOW'S IG GOIN DOWN (DMX)
BLOOD SWEAT AND TEARS (mop)
THEY DON'T LIVE ;LONG (BIG BALLERS)
RIDE WITH US (mop)
WHAT THE FUCK (DA TEAM)
FOUL CATS (G RAP)
UNCUT PURE (KANE)
THUG BROTHERS (NORE / PUN)
TRU TANK DOGS (SNOOP FEATURING MYSTIKAL)
BREAKIN DA RULES (MOP)
CASH AND RICHES (DA TEAM)
DREAM TEAM PROMO (BAGS / INS ENT)
BLACK DUST (ONYX)
COBRA CLUTCH- (GHOST FACE)
DANGER ZONE (MCGRUFF FEAT MASE / BIG L)
PAPER CHASE- (BIG BALLERS)
TIDAL WAVE- (SONS OF LIGHT)

DJ Craig G & DJ P-Nice
We Got Next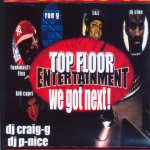 Side 1
Top Floor Intro
Dragon Freestyle - Dragon
SuperThug - NORE
Ice - Mase/Charlie Balltimore
Impress The Kid ( RushHour ) Slick rick/DJ S & S
Camron & Charlie B - ( Freestyle ) - Funk Master Flex
Slow Baby "98" - Foxy Brown/Cormega
Mocha ( Freestyle ) - Mocha/Action
Fiesta - NORE/Kid Capri
Cha Cha Cha - Flip Mode Squade
I Dare You ( Slam Soundtrack ) - Black Rob
Get Your Shit Right - Jermaine Dupri/Mad Rappe/D.M.
Get Retarted - Canibus
Set It Off - Flip Mode Squade
Exquisite - McGruff
DMX ( Freestyle ) - Funkmaster Flex
Top Floor Intro
Banned From T.V. - NORE/Lox/Camron/Pun/Nature
Like Dat Yall - Jay Z/Kid Capri
My Niggaz - Lox/Foxyz/Kid Capri
Ruff Ryders - Dragon/DMX
Can I Get A - ( remix ) - Jay Z/JA
R.I.T.Z. - Camron/Charlie Baltimore
McGruff - McGruff
Allustrious - Mobb Deep
50 Cent/Punch & Words ( Freestyle ) - TrackMasters Recors
Throw It UP Y'all - One Live to Live
Fresh - Jermaine Dupri/Slick Rick
Where You From - Master P/Silk The Shocker
I'm A Solider - No Limit Family
Face Off 2000 - Jay Z/Sauce Money

Doo Wop
A Bronx Tale

Doo Wop Freestyle
Peter Gunz Freestyle
Lord Tariq Freestyle
Fat Joe Freestyle
Big Pun freestyle
How We Do - Mc Gruff/Lost Boyz
Its alright - jay Z
Turn it Out - Nas/JD
Members Only - Don Black/Uneek/Doo wop
Cross Bronx - Tariq/gunz/Joe/Pun
Line Outside - Flipmode
Fiesta - Lord Tariq
Infinite Jules Freestyle
Quasar Farm Freestyle
Temple Tactics - KRS One
Cru Freestyle
Camp Lo Freestyle
4 Alarm Blaze - M.O.P/Jay Z
Villain Guys - Mc Gruff
Target practice - Tony Touch
Killaz theme - Mobb Deep/Cormega
Kil em all - Jah/Jay Z
My Men's - Queenz Most Wanted
You Do I do - Def Squad
Take The Train - The Reepz/Tracy lee
Drop it heavy - Show/AG/Pun/KRS One
Az Freestyle
My time To Go - Tariq/Gunz
UNRELEASED SNOOP DOGG
SMOKEFEST
A.K.A. FUCK DEATH ROW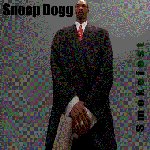 1) I Will Survive (featuring Technic)
2) Tommy (featuring Daz)
3) Hoez (featuring Luke & the DPG)
4) Cee Walkin
5) Dont Do The Crime
6) Too Blac
7) Goldrush (featuring Kurupt & the DPG)
8) Change Gone Come
9) Hit Rocs
10) Last Meal
11) Ride On Remix (featuring Kurupt)
12) Rock Ya Body
13) Snitches
DMX VS. CANIBUS
HARD TO GET TRACKS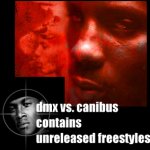 This is an underground bootleg from the streets of New York. Lots of killer tracks on this one! Once again, good luck getting this one anywhere but Crystal Clear CD's Inc.
RARE!
01.DMX & THE LOX - GET AT ME DOG (REMIX); DMX INTERLUDE (REMIX)
02. MASE, THE LOX, DMX & BLACK ROB - 24 HRS 2 LIVE
03. DMX, THE LOX & MIC GERONIMO - USUAL SUSPECTS
04. DMX - FREESTYLE PART 1 HOT
05. MASE & DMX - TAKE WHAT'S YOURS
06. METHOD MAN, REDMAN, DMX, CANIBUS & LL COOL J - 4, 3, 2, 1
07. CANIBUS, BLACK ROB & YVETTE MICHELLE - DJ KEEP PLAYING
08. THE FIRM & CANIBUS - DESPERADOS HOT
09.CANIBUS - FREESTYLE PART 1 VERYHOT
10. CANIBUS - NIGGAS WE ROLL WIT11. CANIBUS -FREESTYLE PT. 2
12. WYCLEF JEAN, CANIBUS & R. KELLY - GONE TILL NOVEMBER (REMIX)
13. WYCLEF JEAN, CANIBUS & MANHUNT - NO AIR PLAYHOT
14. COMMON & CANIBUS -MAKING A NAME FOR OURSELVES HOT
15. CANIBUS - FREESTYLE PART 3; FREESTYLE PART 4 VERYHOT
16.LOST BOYZ, CANIBUS & A+ - MY CREW HOT
17. DMX - GET AT ME DOG
18. CAM'RON & DMX -PULL IT
19. THE LOX & DMX - STARTED SOMETHING HOT
20. LOST BOYS, REDMAN, A+ & CANIBUS - BELLY N THE BEAST
21. HELTAH SKELTAH, RAS KASS & CANIBUS - UNI 4-ORM HOT
NORTHSTAR
THUGGED OUT VOLUME 3



1] INTRO
2] SHY-NE NICKELZ / BIG EIGHT- "IT AIN'T SAFE NO MORE"
3] NORTHSTAR- "NO KILLAZ"
4] GOTTI- "GUNNING FOR SHORE"
5] BLACK ROB- "I DARE YOU"
6] CANIBUS- "PATRIOTS"
7] BIG L- "SIZE 'EM UP"
8] ARMAGEDDON- "MY PREROGATIVE"
9] D.I.T.C.- "DIGNIFIED SOLDIERS" FEAT. BIG L,LORD FINESSE, AG, & OC
10] PETE ROCK- "TRUMASTER" FEATURING INSPECTAH DECK, KURUPT
11] CANIBUS- "EXCLUSIVE" HOT
12] SMOOTH DA HUSTLER- "HUMAN"
13] MCGRUFF / TRACEY LEE- "VILLIAN GUYS"
14] NOREAGA / BUSTA BUST- "THE ASSIGNMENT"
15] NAS, BIG PUN, JADAKISS, RAEKWON, FAT JOE- "JOHN BLAZE"
16] CANIBUS- "LETS RIDE"
17] NORTHSTAR (REMIX) NEXT- "I STILL LOVE YOU"
18] FAT JOE- "WALK ON BY"
19] JAY Z, JA, & AMIL- "CAN I GETA"
20] JA- "B-T-H BETTA HAVE MY MONEY"
TONY TOUCH
THE UNDERGROUND EXPRESS #58
Side A
Intro
Blade - MOP & Gangstarr
John Blaze -Fat Joe/nas/Pun/Jada Kiss/Raekwon
Countdown - Def Squad
Code Red - D.B.D
The Bridge 2000 - Marley marl f/Tragedy & Iman
Collaborations - Sunz of man w/True Masta & method man
KRS one & Hurricane G
Westersn Ways - Delinquent habits f/Pun & Jolo
Less - Street Smart
Uncut Pure - Big Daddy kane
Execute Them - Raekwon/masta Killa/Inspektah Deck
Mathmatics - More
Bananas - council
Fuckin w/d - DMX
Cream Team - Line Up/Finmaster Flex/Wutang
Everybody On the Line Out Side - Flipmode Squad
Down for Whatever - MOP fOC
the Devil - Buckshot/5Ft/Evil Dee
Whirwind Thru Ciies - Afu Ra
Uh Oh - sporty Thieves
You Do I Do - Def Squad
Illusions - Sunz of man
cobra clutch - ghost Face Killa
Heating Up - Power Rule
Unity - Kid Kapri, slick Rick, snoop dogg
Dangerous - Mc Gruff f/Mase & big L
Wildcat Dynasty
ZOOTED
WHO THE FUCK IS ZOOTED
YOUR ON MY DICK (INTERLUDE)
WE'RE UNIFIED (SLICK RICK/ SNOOP/ KID CAPRI)
DROPPIN IT (BIG PUN/ KRS/ SHOW & AG)
IF YOU DON'T KNOW (ERICK SERMON/ HELTAH SKELTAH/ TRIGGER)
WHO KNOWS (CORMEGA/ BIG PUN)
STREETS IS WATCHING (NOREAGA)
WHAT YOU WANT (NOTORIOUS BIG)
UNRELEASED GET YOUR SHIT RIGHT (DMX/ MAD RAPPER/ JD)
ROCKWELL (NAS)
PAIN (NOTORIOUS BIG/ 2PAC)
UNRELEASED ME & MY BITCH PT.2 (NOTORIOUS BIG)
UNRELEASED KINGS OF NY (FAT JOE)
FREESTYLE (NUTTA BUTTA)
SUPERTHUG (NOREAGA)
RUFF RYDERS ANTHEM (DMX)
JOHN BLAZE (NAS/ PUN/ LOX/ RAE/ JOE)
RUN FOR COVER (FLIPMODE)
MEDINA GREEN (MOS DEF)
SUPREME (KRS ONE)
DO THAT (BUCKSHOT/ COCO BROVAS)
KINGS OF NY PT. 2 (BIG PUN)
NORTHSTAR
CAUGHT UP VOLUME 2
R & B REMIXES

1] INTRO- NORTHSTAR 2] MONTELL JORDAN- I CAN DO DAT 3] VERONICA- SOMEONE TO HOLD (NORTHSTAR REMIX) 4] TATYANA ALI- DAYDREAMIN PART 2 (FEATURING TARIQ/GUNZ) 5] MISS JONES- 2 WAY STREET PART 2 (FEATURING BIG PUN) 6] KEITH SWEAT & ROC- GOIN' HOME WITH ME 7] UNCLE SAM- COME SEE ME 8] MARY J BLIGE- BE HAPPY (NORTHSTAR REMIX) 9] MYRON- DESTINY (REMIX) 10] NORTHSTAR- LIFESTYLE OF A PLAYA **HOT SHIT** 11] NEXT- I STILL LOVE YOU (FEATURING BIG PUN) 12] JD & MARIAH CAREY- SWEETHEART 13] SPARKLE- TIME 2 MOVE ON 14] SMOOTHE- STRAWBERRIES 15] DAVINA- SO GOOD REMIX (FEATURING ODB, LA THE DARKMAN) 16] NEXT- PENETRATION (FEATURING NAUGHTY BY NATURE) 17] DAVINA- COME OVER TO MY PLACE

LAZY K NYC- NJC CONNECTION


........NYC SIDE........ WUTANG- INTRO 1/2 MILL- BACK TO YOU FOXY DUCKDOWN- FREESTYLE CNN- NEW YORK ANTHEM PULL PISTACHIO- LAZY K JANE BLAZE- FREESTYLE AZ/ 1/2 MILL- FREESTYLE (GROOVE ON) ROCK A BLOCK- MIXTAPE OLD STARS KEITH MURRAY FLIPMODE- CHA CHA CHA SUNZ OF MAN/ METHOD MAN- COLLABORATION JOHN FORTE- PORT CARDIN- DEATH BIG PUN- ILL BE AROUND DMX- WE GOT DIS FATAL & INFAMOUS SYNDICATE- CLOCK STRIKES DMX- STORIES FLIPMODE- RUN AND COVER FLIPMODE- FREESTYLE (BABY SHAM) ........NJC SIDE........ BIG PUN- FREESTYLE ALIAS NBA- FREESTYLE DIAMOND IN THE ROUGH- FREESTYLE GHOSTFACE RAEKWON- SKEW IT ON THE BAR TARIQ/GUNZ- STARTIN SOMETHIN JAY Z- LIKE THAT BUSTA RHYMES SHAYHEIM & HELL RAZOR- CODEFENDANT MIC VANDALS & NORE PURE UNCUT (RMX) CANIBUS- GET RETARDED


DJ KAYSLAY & DAZON PLAYER HATER ELIMENATOR 8 1/2 INTRO CAMRON & NORIEGA [WHERE MY NIGGAZ] CANNIBUS &YOUSSOUN 'DOUR [HOW COME] DEF SQUAD [THE GAME] DMX [CAN'T TOUCH THE KID] CAMRON [DEATH] BIG PUN & NORIEGA [YOU CAME UP] NORIEGA [THUGS R US] HA! ROC PHENOM [I HATE YOU BASTARDS] BIG PUN, PRODIGY & REBELINS [TRES LECHES] CAMRON [PLOT N SCHEME] FREESTYLE [BAGS CREW] DEF SQUAD & BIZ MARKIE [RHYMIN WITH BIZ] DMX [FREESTYLE] CAMRON & MASE [EXCLUSIVE] BIG PUN, FAT JOE & T.S. [GLAMOUR LIFE] SPORTY THIEVES [DOUBT YOU] DUO [DOUBLE CROSS] DEF SQUAD [CAN YOU DIG IT] BIG PUN & WYCLEF [CARRIBEAN CONNECTION] OUTRO

DJ KAYSLAY AND DAZON
PLAYER HATER ELIMENATOR #9
DISK ONE HOT!!!!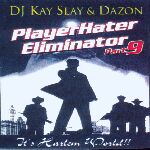 Gang Related Canibus, dtc. Lost Ones - Lauryn Hill Up Top New York - A+ & Lost Boyz Exquisite - McGruff Black Rob - Freestyle Startin Sumthin - Lord Tariq & Peter Gunz Good Life - Sparkle, Camron, 7 Nature N.Y. York - Sporty Thievz What Da Fuck - Da Team Strong Arm - Noreaga Fox Season - Fem Fatale & Darksyde (dissin Foxy & Crew) Bomb Threat - Venoms Give It To Me Daddy - Rufus Blaq Full Moon - Bags Crew (blend) Let Peter Play - Peter Gunz (xclusive) How's It Going Down - DMX Ride Wit Us - Def Squad & Too Short Drugs - Camron Coffee Shoppe - Eightball & Red Took It This Far - Genovese I Got The Hook Up - Master P Hit Em Up (rmx) - 2 Pac (xclusive) Walk With It - Haroc Phenom Get Money - Eightball & Busta Play At Your Own Risk - Bags Crew What Ya Doin
Know - Killa Priest & ODB Don't Wanna Be A Playa (rmx)


DJ CLUE "CLUENINO"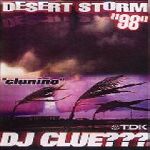 Hard Knock Life Intro - Jay-Z Banned From T.V. - Noreaga, Nature, Big Pun, Cam'Ron, Lox I'm No Killa - Mase feat. Puff Daddy Turn It Out- Nas & J Dupri I Got U Opin '98 - Flip Mode feat. Buckshot Killa's Theme - Cormega & Mobb Deep Thug Life - Jah feat. Case John Blaze - Fat Joe, Nas, Big Pun, Lox, Raekwon Countdown - Erick Sermon, Redman, Keith Murray, Jamal Shut 'Em Down (remix) - Onyx, Noreaga, Big Pun Talk To Me - Foxy Brown All Hail Canibus - Canibus Die Slow - Method Man We Will Ball- Lord Tariq & Peter Gunns Hot '97 Freestyle - Fabulous Sport & Noreaga Boy Is Mine (Benjaminz Blend) - Brandy & Monica Too Close (Horse & Carriage Blend) - Next V.I.P. - Jay-Z & R Kelly T-Shirt Panties (remix) - Adina Howard, Cam'Ron, Charli Baltimore Run Cover - Flip Mode
CUTMASTER C- NEW YORK UNDERCOVER
1] CANIBUS FREESTYLE 2] FREESTYLE BY: NAS AND NOREAGA 3] BETCHA DON'T KNOW- AZ 4] HOW CAN I GET OVER YOU- TARAL FEATURING LL COOL J 5] TRAIL OF THE CENTURY- AZ FEATURING FOXY BROWN 6] SHATTERED DREAMS- BIG PUNISHER 7] RUN- CAPPADONNA 8] MILITARY MIND- TUPAC FEATURING SMIF-N-WESSUM 9] ONE LOVE (LETTER TO NAS)- CORMEGA 10] WE'RE THE WRONG ONES- CAM'RON 11] *FREESTYLE* BY JAY Z, MEMPHIS BLEEZ, SAUCE MONEY 12] SUPER LYRICAL- BIG PUNISHER FEATURING THE ROOTS!! 13] RIDE ON, CAUGHT UP- KURUPT FEATURING SNOOP 14] DMX FREESTYLE 15] FREESTYLE- MASE CRU, THE LOX 16] PIECES OF A BLACK MAN- AZ 17] FUCK YOU- CAM'RON 18] ORDINARY GUY- LOST BOYZ 19] LOVE IS LOVE- HALF-A-MIL FEATURING NOREAGA
DJ CLUE
DJ Clue - Clue For President Pt. 3 - New Acuzations Live Side Chain Gang - ( Freestyle ) - The Lox F/ Black Rob Money Aint A Thang - Jermaine Dupri F/ Jay Z N.O.R.E. - Noriega Full Cooperation - Keith Murray, Redman, Eric Sermon Celebrate - Jay Z F/ Ranjaz, Bleek, Sauce Money Pipm's A Pimp - Camron F/ Jermaine Dupri Love Is Love - AZ F/ Half A Mil, Nature Crime Story - DMX Body In Da Trunk - Noriega F/ Nas Escobar Work - Gangstarr 10 % Dis - Foxy Brown Marcy To Hollywood - Jay Z, Bleek, & Sauce Money Survival Of The Illest ( Freestyle ) - Jah Thug Side PreGame - Sauce Money F/ Jay Z You Don't Know Me - Black Rob F/ Big Harve Fair Warning - Big PunClouds - Gangstarr F/ Inspecta Deck Can You Dig It - Keith Murray, Eric Sermon, & Redman Dart Throwing - Capadionna, Raekwon & Method Man Onyx Freestyle Time Is Money - Cardin F/ Mase What Part Of The Game - McGuff, PI, Camron, & I - Born Lyrical Representin - Big Pun Boyz 2 Men - A Plus, Mr. Cheeks, & Canibus Dry Snitch - Cocoa Brovaz Testament - Cormega
DJ SCHOOLY VOLUME 1
(OLE SCHOOL JAMS) SCHOOLY AND BIGIE INTRO FRIENDS BIG MOUTH ERIC B IS PRESIDENT PSK TOP BILLIN' SUCKER MC'S ROCK THE BELLS PAID IN FULL CHILDREN' STORY W/ MONTELL LOOKIN AT THE FRONT DOOR FUNK BOX AIN'T NO HALF STEPPIN YOU GOTS TO CHILL 1-900-NUMBER HOLD IT NOW HIT IT NOBODY BEATS THE BIZ I UKNOW U GOT SOUL HOBO SCRATCH PETER PIPER W/ METHOD PUBLIC ENEMY NO. 1 THE MESSAGE BUFFALO GALS ROCK, SKATE, ROLL, BOUNCE RAW GLAMOROUS LIFE I T TAKES TWO APACHE FREEDOM HIP HOP BEE BOP JAM ON IT JIVE RHYTHM TRACKS PLANET ROCK AL-NIFYISH ELECTRIC KINGDOM NUMBERS TOUR DE FRANCE
---
I ALSO HAVE: CUTMASTER C, DJ KAYSLAY, RON G, BAM-BAM (REGGAE/HIPHOP BLENDS), NIGHTHAWKS, DJ HONDA, TWIST, RECTANGLE, LIVE GO-GO, ETC.
---